Shag rugs are the most widely used interior decoration assortment that is being used nowadays. It may happen a lot that a shag rug loses its fluffiness due to extended use. This is actually not a problem of one, a lot of people are facing it. In order to avoid getting into these problems, we are here with the " 10 ways to keep your shag rugs looking new".
Considering the look, style, design, and visual appeal people love to add these outclass rugs to the interior of their homes. Without any doubt, these shad rugs are great at adding a perfect aesthetic appeal and superior look to any space.
You can check the most appealing designs and styles of shaggy rugs at flooringmatsdubai.com & also match them with your home décor to add a value statement to the living room, bedroom, guest room, or even your outdoor area.
But before we get into the trending styles and designs of shag rugs, let's read about the way to keep your shag rug looking new again.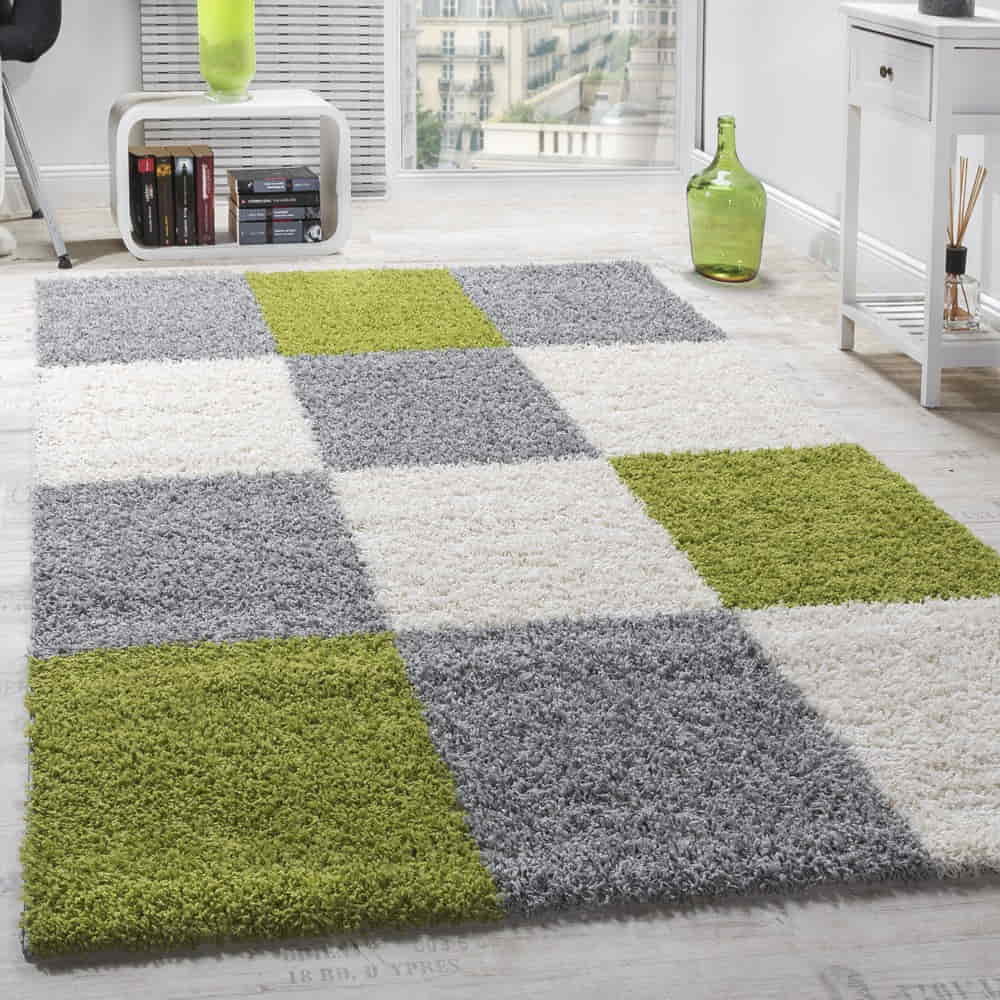 Simple Ways To Keep Your Shag Rugs Looking New
Shaggy rugs Dubai due to their fleecy & feathery look appeal to the people to make them part of their interior decoration. Along with adding a visual appeal, these rugs are great at adding warmth & coziness to the space. But how can you keep the fluffiness of the rug fresh? Well, no worries just keep reading the article, you'll find " 10 ways to keep your shag rugs looking new". Let's get to know each other!
Method 1: Shake The Shag
The first thing you should go for is to " shake the shag". With the excess of use, your shaggy rug will definitely collect a lot of dust. And cleaning your shag rug with any other cleaning accessories will damage the shag.
So, it's better to take your shaggy rug outside and shake it well so that all the dust will be removed from it. Doing will not damage the shag. If you consider shaking the shag once in a week your rug will keep the fresh look and play well in enhancing the appeal of your house.
Method 2: Use Rug Beaters
Once you are done shaking the rug properly to ensure that most of the dust particles are removed, you go for deep cleaning your rug. The reason for deep cleaning is that your shaggy rug is a bit deeper than normal rugs therefore, collects more dust deep inside the shag. All the bacteria, germ, or allergen that are being absorbed in the can be cleaned with the rug beater.
Consider beating your rug in a straight and uniform motion. You have to be very gentle while doing so in order to avoid any damage to your rug.
Method 3: Use Dry Shampoo
One of the most effective ways to keep your shag rugs looking new is to use dry shampoo. Using a dry shampoo will surely not damage the shag and keep it fleecy look fresh and cool. To apply the dry shampoo take your rug outside and sprinkle a considerable amount of shampoo on the rug. Along with you must use a soft bristles brush to move over the rugs for better cleaning. Let the shampoo settle on the surface for some and then rinse it off.
Method 4: Vacuum Regularly
If there is no other option then this could be the best. The easiest method to keep your shag rugs looking new is to use a vacuum cleaner.
To avoid a hectic cleaning you must go for routine vacuum cleaning of the shaggy rug to keep it free from dust particles. You must consider vacuuming your rug daily or once a week.
Method 5: Remove Any Stain Marks
With the access of use, it's common that your shaggy rug can accumulate stain marks due to spilled food or it may be anything. What is important is to clean that mark as soon as possible.
Leaving it for a longer time will make it more sturdy and obviously difficult to clean. As long as your rug gets stained by any means, you must consider cleaning it with a damp white cloth at your earliest. You can also go using baby wipes for cleaning those stain marks.
Method 6: Use A Rug Rake
The latest & easiest method to keep your shag rugs looking new is the use of a Rug Rake. Helping you in smooth cleaning a rug rage makes it easy to remove mattes to the highest possibility. Apart from this using rug rakes will fluff up the rug fiber and enhance the shaggy look of the rug.
You can consider doing it once a week. Be very keen while doing it, make sure not to push the rake deep in the rug as it may damage the rug. With a smooth movement, the rug rake will loosen its fibers over the rug and vacuum it properly with a soft touch.
Method 7: Groom The Carpet
Applying all possible methods to clean the rug you must turn your attention to grooming your rug. You must groom the rug properly to restore the fleece & shag. Applying different possible ways will keep your rug clean but making it your habit to take care of our rugs in this way will keep it looking new and fresh.
Method 8: Use A Steam Cleaner
After you have done with all the WAYS TO KEEP YOUR SHAG RUGS LOOKING NEW, you may turn to steam your rug. A steam cleaner is best at cleaning every single bit of dust from the rug and making it neat and clean. This is one of the strongest cleaning methods to make your rugs fluffy again.
With the help of hot water, all stubborn dust particles will be removed by force. A steam cleaner will also ensure removing the sturdy stains or bad odor coming from rugs with longer use. So, using this effective method will make your rug look new again.
Method 9: Use A Vinegar Based Rug Cleaner
One of the easiest methods to clean your shaggy rug or to keep it fresh look constant, you can use vinegar-based rug cleaner. This is the best method as it does not damage the shaggy and also removes the odor in the rug. Getting deep into the fibers of the rug ensures that every dust & debris is removed from it. You can consider using it once a month for the deep cleaning of the rug.
Method 10: Hire A Professional
Last but not the least, if you find it difficult for you or you think that you may damage your rug in the course of cleaning then you must hire professionals. Experts at Flooringmatsdubai.com are handy in cleaning the rugs with the best possible solutions without damaging the shag.
In The end!
For your query " 10 ways to keep your shag rugs looking new", we have listed the top 10 ways that are being used to keep the shaggy look of the shag rug. Consider the best one up to your feasibility. Let us know in the comments if you find this article a piece of good information!