Flooring tiles are the most desirable option, that is most commonly used in kitchens, basements, foyers, or bathrooms. These areas are more in contact with moisture and of course, bear heavy foot traffic regularly.
That means this flooring will surely have to bear a lot of dust, spills, and grim. If they are not cleaned properly, this can damage the floor. However, there are a lot of people who don't know how to clean flooring tiles properly.
Flooringmatsdubai.com offers professional cleaning services for flooring tiles at an affordable range. But if you want to do it yourself, then we are here to let you know about the best ways to clean your flooring tiles.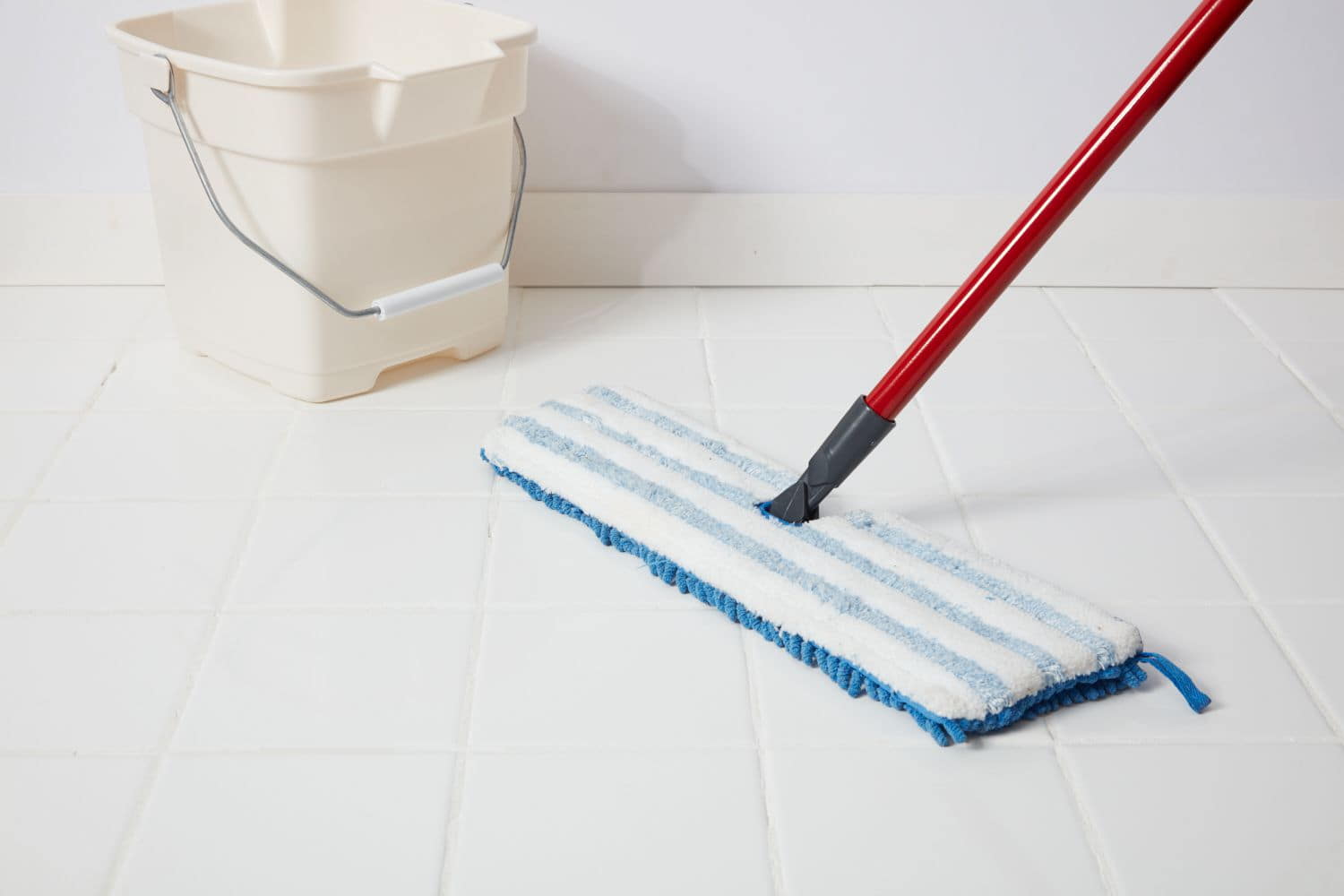 Best Ways To Clean Flooring Tiles
Flooring tiles can last for decades or even more, only if you take care of them properly. Keeping these tiles clean from dust, debris and moisture will definitely enhance the life of the floor and also adds a visual appeal to your space.
In the most common places where these tiles are installed like the kitchen and bathroom, you must keep these areas clean to avoid germs and bacteria anywhere.
So, in order to provide you with a complete guide on how to clean flooring tiles, we have compiled a list of easy steps that incorporates all related tile flooring options and possible solutions to completely clean them. Let's start with the steps to clean flooring Mats:
Step 1. Continue With Removing The Dust & Debris From The Tiles
To clean the dust and debris from the floor, you must have a brush or a vacuum cleaner.
Use a brush with soft- bristles or vacuum cleaner to remove dirt & debris. You can also use a dust mop for this purpose.
Clean the tile surface with these before applying any type of liquid cleaner or water.
Doing this will ensure that there is no dreck or dross on the surface & you start cleaning your tiles with tiles cleaner.
Step 2. Consider The Material Of The Tiles
We know that floor tiles are available in a variety of materials. There is an abundance of tile materials like porcelain, ceramic, stone, marble, quarry, and many more.
Some material like marble, limestone, or travertine needs to be sealed in order to keep them protected from getting stained by any material. However, there are other materials that are perfectly resistant to moisture and can endure the toxicity of market chemicals for cleaning tiles.
Making yourself aware of the material of the tiles will make your cleaning process easy as you can easily consider the cleaning material for your floor. After you have done the quick analysis, you can move on to the next step.
Step 3. Choose The Best Cleaning Agent For Your Flooring Tiles
Every material is designed with exceptional parameters. Not every type of cleaning agent or detergent is used on all types of tile flooring.
There are different types of cleaner available and you have to choose the best one up to the nature of your flooring tiles. Read about the different cleaning agents for different flooring options.
Be very careful, not to use anything acidic on the cement or stone tiles. These acidic cleaners include vinegar-based solutions. Make sure to use products that are labeled safe to use on these delicate tile materials like stone, marble. Limestone or travertine.
Note: Make sure not to use any bleaching agent to clean tiles.
For porcelain & ceramic tiles, you are directed to use vinegar-based solutions. You can use these products without any worries. Be very sure to read the manufacturer's instructions to use these solutions.
You can also consult your tile manufacturer if there is any specific product for cleaning those tiles. Moreover, if your tiles are stained by some greasy spills then you must need different cleaning agents for properly cleaning floor tiles.
Use warm water and a hot sponge to get the tracked-in dirt and normal food spills out of the tiles. You can also mix a small amount of dishwashing soap to clean flooring tiles.
Another cleaning agent that you can use is a pH-neutral cleaner for different flooring. But to use this you need to be very much careful. Must read the label and instructions to use. These cleaners need some dilution ratio, so you must consider following these instructions.
There are some cleaning agents with concentrated solutions. You need a lot of water to mix with them for cleaning tiles.
Step 4. Choose The Right Sponge Or Mop For Your Flooring Ties
To clean your flooring Tiles, you must find the best mop that doesn't damage the top of the tiles or doesn't scratch your tiles. There are some mops in nature that destroy the look of your tiles. So, be very careful while deciding the sponge and mop for your tiles.
Some delicate tile materials like marble, natural stone, or cement can be easily scratched if you consider cleaning these tiles with an abrasive mop.
For cleaning ceramic or porcelain tiles you just need a robust scrubber. You can also choose to use a steam mop on your proclaim tiles to deeply clean them.
These steam mop cleaners are perfect for cleaning any type of tile.
Step 5. Make A Proper Cleaning Routine For Flooring Tiles( Deep Cleaning)
The places where these tiles are installed for daily use and came across a lot of dust, debris & grout. If you don't consider cleaning these tiles on a regular basis the dirt and debris will sit on the surface and will be hard to remove after long hours or days.
In order to avoid this issue, you must make sure to clean your tiles once a week. Try to clean your tiles deeply once a month. Your deep cleaning process must include cleaning the grout. Be very careful to clean the grout, avoid scrubbing it with sharp cleaners.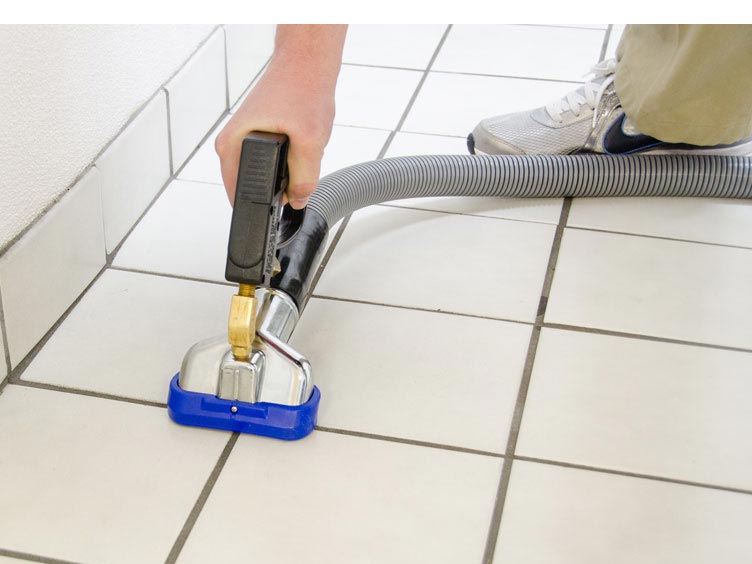 In The End!
Cleaning flooring tiles can be tricky. But for your query on " how to clean flooring tiles," we have listed considerably easier steps to clean your tile flooring and avoid getting your floor filled with dust & debris.
Hope you'll follow these steps and surely will make a proper schedule to clean these flooring tiles on a regular basis!