Flooring, of course, is the fundamental piece of statement in every house décor and plays such an important role in giving an attractive look to your living place. When it comes to the flooring, it is, no doubt, easy to clean. But, regardless of this, people often get confused about how to keep laminate floor look brand new.
Here, in this article, you will get to know about how to exactly keep your flooring look brand new. These steps are quite simple and easy, and if followed accurately, they will make your floor look new over a long period of time.
Easy and Simple Steps to Keep Your Laminate Floor Look Brand New
Although this  flooring mimics the look of hardwood flooring, it doesn't mean that it requires the same cleaning method as hardwood flooring does.
However, there are some easy yet effective ways to clean your flooring so that it could shine and create an innovative look at your living place. So, let's move towards the ways in order to make your laminate floor look brand new.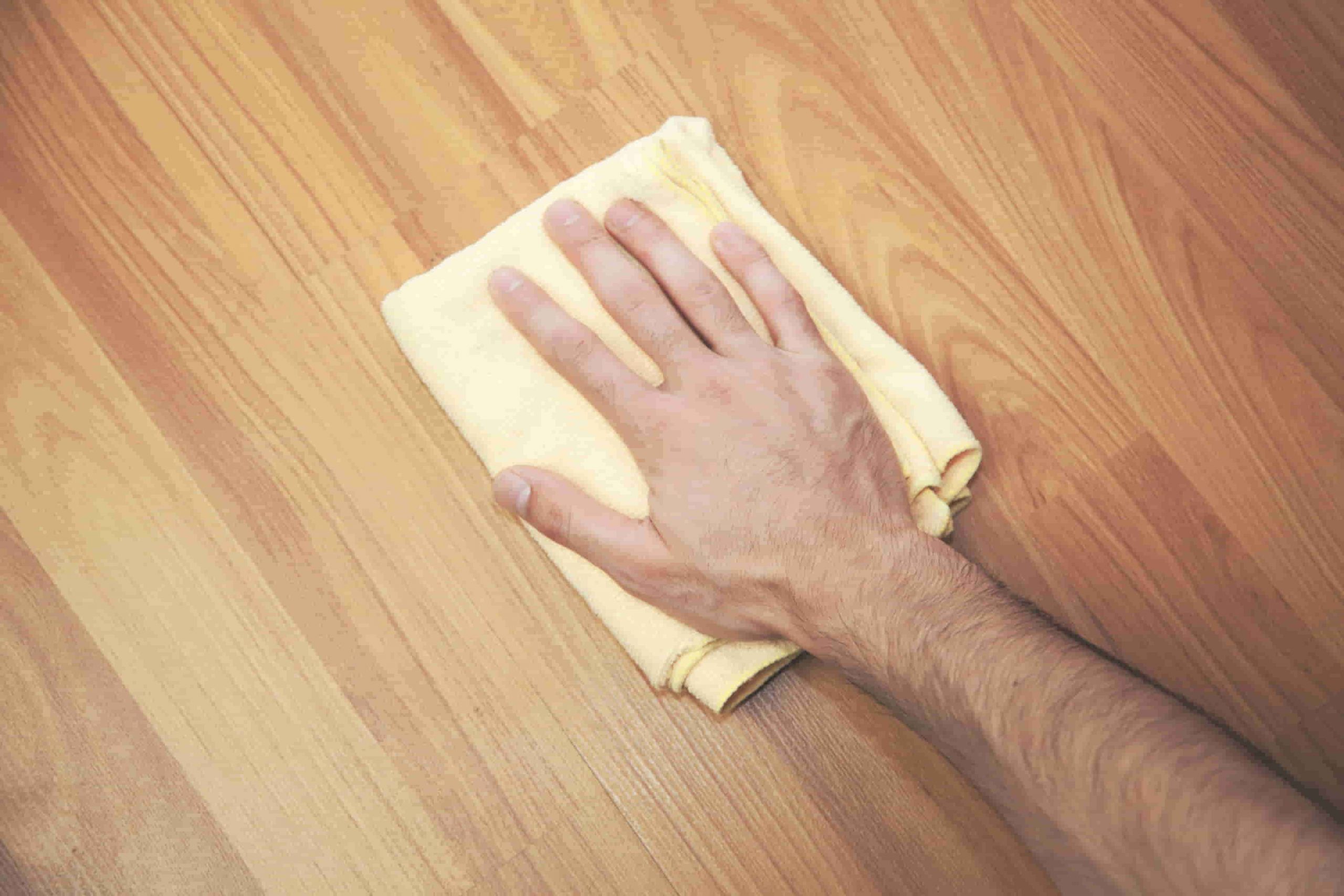 1. Rubbing Alcohol Method
First thing first, before you apply anything to keep your laminate flooring Dubai look brand new, it is essential to sweep the floor first so that your floor could get rid of all the first and debris. Now, prepare a solution to clean the floor properly, by mixing water, alcohol, and white vinegar in a spray bottle, and give them a good mix.
Now, spray the solution on the floor in such a way that it shouldn't get wet but damp enough to get clean. Then, clean the floor with the help of a microfiber or cloth mop and start mopping the area properly. Make sure not to keep the footsteps on the area which you are getting cleaned until it's not dried. You can use this solution for the cleaning of vinyl flooring.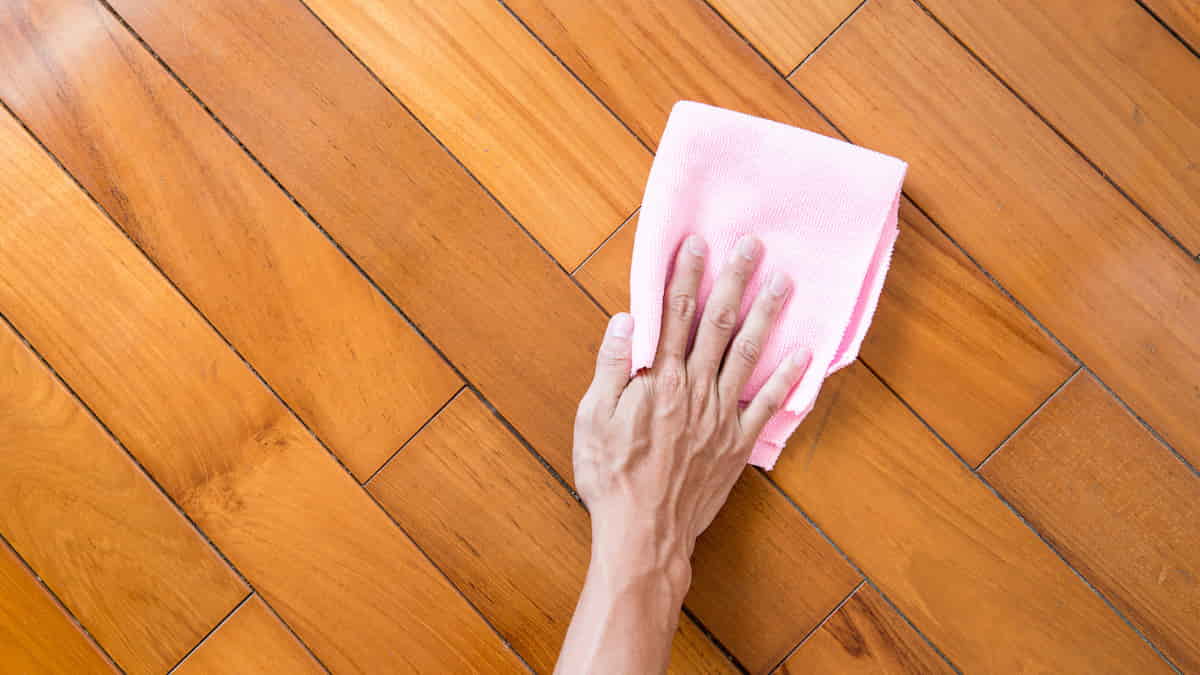 2. Try Using Vegetable Oil
This is another method to make your flooring look brand new and also make it shine while protecting its finishing. Vacuum / sweep the floor first to remove any dirt or debris. After sweeping, mop the floor with the prepared cleaning solution of vegetable oil.
Add 2 tablespoons of vegetable oil to water and add a significant amount of vinegar to it. Mix them well in a spray bottle. Now spray the solution onto the floor, making sure that you don't over-spray it. Now, take a microfiber cloth and rub the area in a circular motion, or mop it properly, and you will get your flooring to look brand new again.
3. Use White Vinegar Solution
Unlike hardwood flooring, it doesn't require any waxing method to gain an attractive look at it. You can make your flooring look brand new by using white vinegar. Fill a bucket full of warm water and vinegar, add some drops of essential oil to mask the odor of vinegar while cleaning.
First, sweep the floor out, then take a mop and dip it into the solution. Wring out all the excess water out of the mop. Now, start moping the floor from the corner of the room and make your way back towards the entrance of the room.
You might need to change the water and vinegar solution many times because every time when you dip the mop into the bucket, the solution will get muddy, so it is necessary to keep changing the water for the proper cleaning of your floor.
4. Clean Your Laminate Flooring by Baking Soda
The use of baking soda is the most efficient way to clean your flooring properly. It is the best agent in breaking down the dirt and grime of the ground. Prepare a solution by mixing some home ingredients, i.e. baking soda, dishwashing detergent, white vinegar, and water. Mix them up well in a bottle, and here you go to make your flooring look brand new. 
Now, start spraying the solution to the floor and with the help of a sponge, start cleaning the area gently in a c circular motion. Then, take another sponge, dip it in the clear water, wring it out and clean the area with that sponge. In this way, you can easily get your floor neat and clean with the help of baking soda.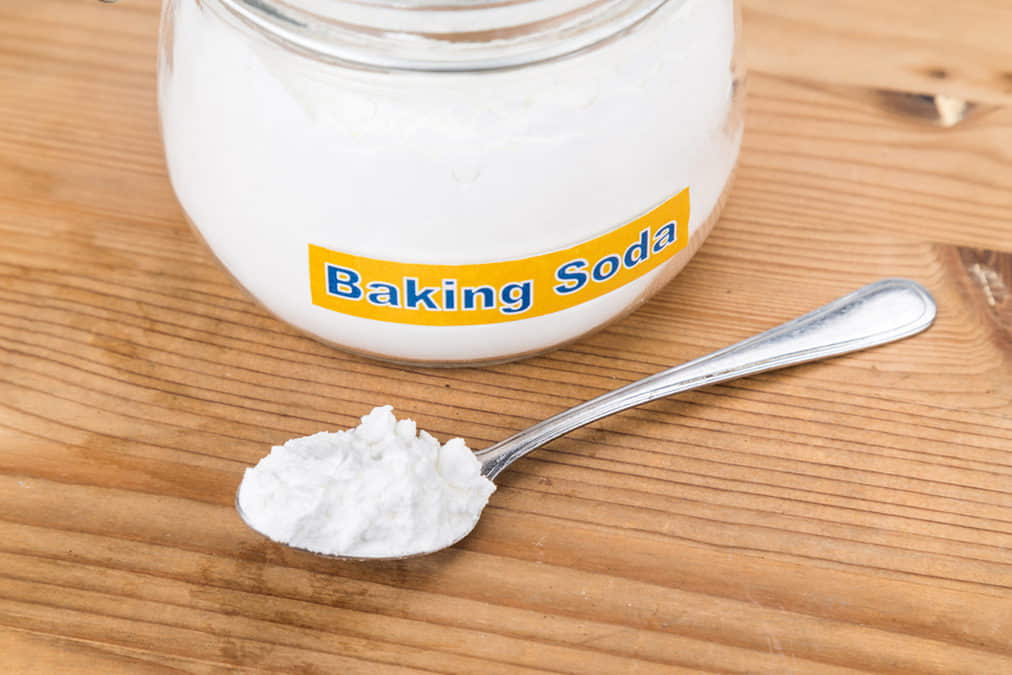 5. Castile Soap is Another Good Option to Clean Your Floor
Rather than using a commercial detergent or other chemical detergents on your floor which, of course, could damage your flooring somehow. It is better to use a homemade detergent, which uses a minimal amount of natural soap.
Prepare the detergent by adding a few drops of Castile soap into the bottle full of warm water. Now, add some drops of essential oil, but it will be better if you use citrus essential oil, like lemon, so that it will help in proper cleaning.
Now, pour the solution onto the floor slowly and mop the area well. Remember to sweep/vacuum the floor before you do this process. Let it get dried and here you go with your brand new  flooring.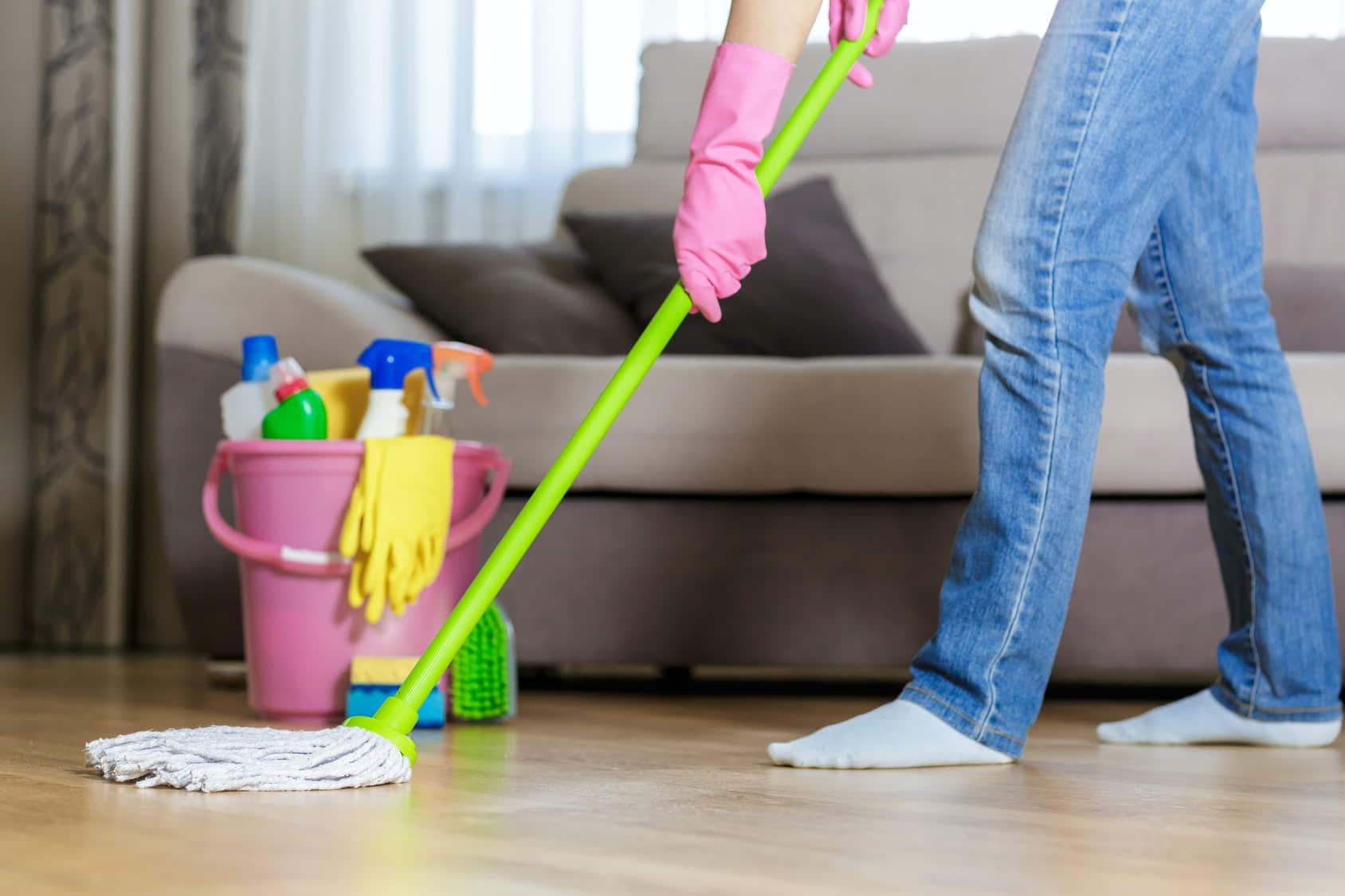 To Curl Up
In the end, I will recommend using the above methods to make your flooring look brand new, rather than using chemicals, or waxing methods like hardwood flooring, because this flooring can only mimic the look of hardwood flooring but the cleaning method is quite different.