What Are The Pros And Cons Of Vinyl Flooring?
Vinyl flooring is the most versatile flooring solution among top flooring solutions. It is technically manufactured with different materials that are merged together resulting in high-end durable, reliable, functional & practical flooring.
Being the most popular option, people actually want to know about the basic pros and cons of vinyl flooring, so that they can decide whether to install it or not. In this article, I'll list down the main advantages or disadvantages for you. Have a look!
Let's Start With Pros Of Vinyl Sheet Flooring
1. Water-Resistant
While deciding on any flooring this is a must-to-consider option. No matter where you want to install flooring, it'll bear any kind of liquid spills. Most flooring options get damaged when they are in contact with water but, if you consider installing Vinyl flooring, you'll be free of any kind of worry. This flooring is extremely durable & water-resistant. The smooth surface allows water to seep over it without damaging the look of the floor.
2. Stain Resistant
Vinyl flooring is the best option when it comes to stain-resistant floors. There are a number of stylish printed vinyl floor sheets that are designed with a resistive wear layer to form a barrier. That barrier protects the flooring from stains & spills that is why this flooring is easy to clean.
3. Offers Comfortable Underfoot
Offering a softer or smoother underfoot flooring has become the most demanding option. It offers an easy to stand soft floor that you can even stand for hours with any ache. This flooring is warm to the touch but looks incredibly appealing when installed properly. If comfort is your top priority then this floor is your best way to go.
4. Durability
Designed with high-end strong and sturdy material, this is the most durable option. Once installed properly by professionals, it can stay for a longer period of time without any wear and tear. It is perfect for heavy foot traffic. This feature makes it a prior choice for many homeowners.
5. Affordable
Vinyl flooring Dubai is the best cost-effective option. Offering you wide arrays of styles, colors & Designs this flooring remains the economical solution for you. Although the price may vary in varieties overall, you can get the most durable & reliable vinyl flooring at the least price rates.
6. Low Maintenance
Unlike other flooring options that are hard to maintain and keep clean, this flooring is the best choice. If you are after extremely low-maintenance flooring, then don't look for another flooring other than vinyl flooring. To keep this flooring neat and clean, you just have to sweep it off and mop it with a regular household cleaner.
7. Ease of Installation
With all other easy to have options, this flooring is extremely easy to install. Installing this flooring can be a DIY project for those who have a little bit of knowledge about the latest tool and techniques for flooring installation.
It would be an economical way to go. But, if in any case, you don't have any experience, it is recommended, don't go for it. You must opt for getting installation services from professionals so that you can have a well-installed floor and it'll last longer for you.
8. Design Options
Versatility is the most appealing feature of the flooring. When people want to know about the pros and cons of vinyl flooring, this one would be prior to mentioning it. Almost everyone wants to style and class in their places along with functionality.
This vinyl flooring offers you extremely incredible design options to add value & class to your space. You can go through the collection of clarity, textures, patterns, colors & styles to choose the one most suited for you. Nothing can beat the matchless design option of vinyl flooring.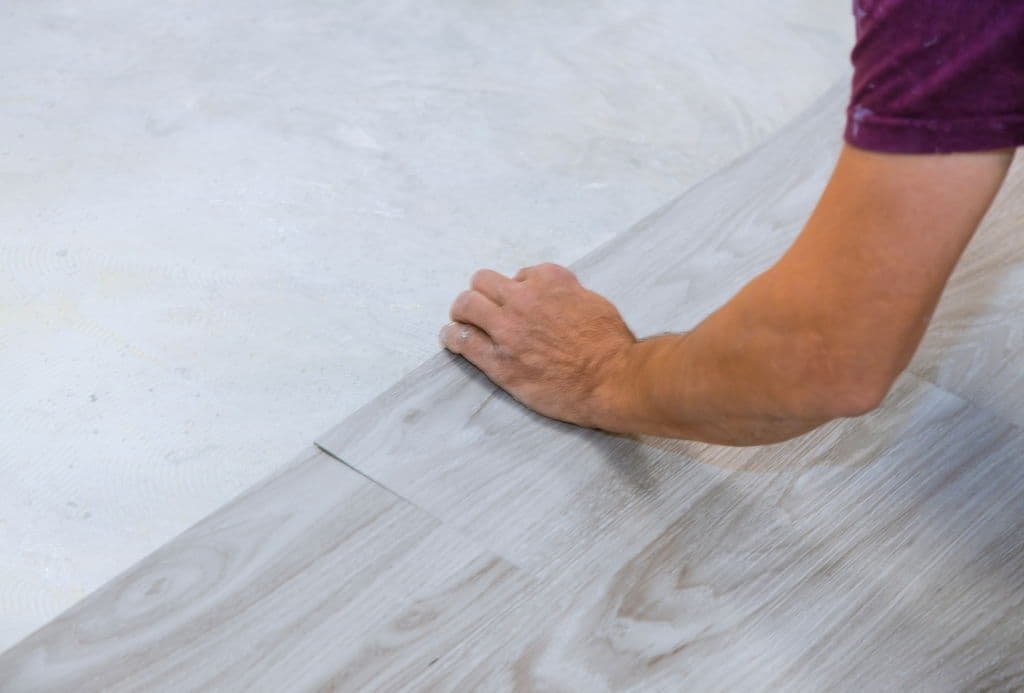 Outdoor flooring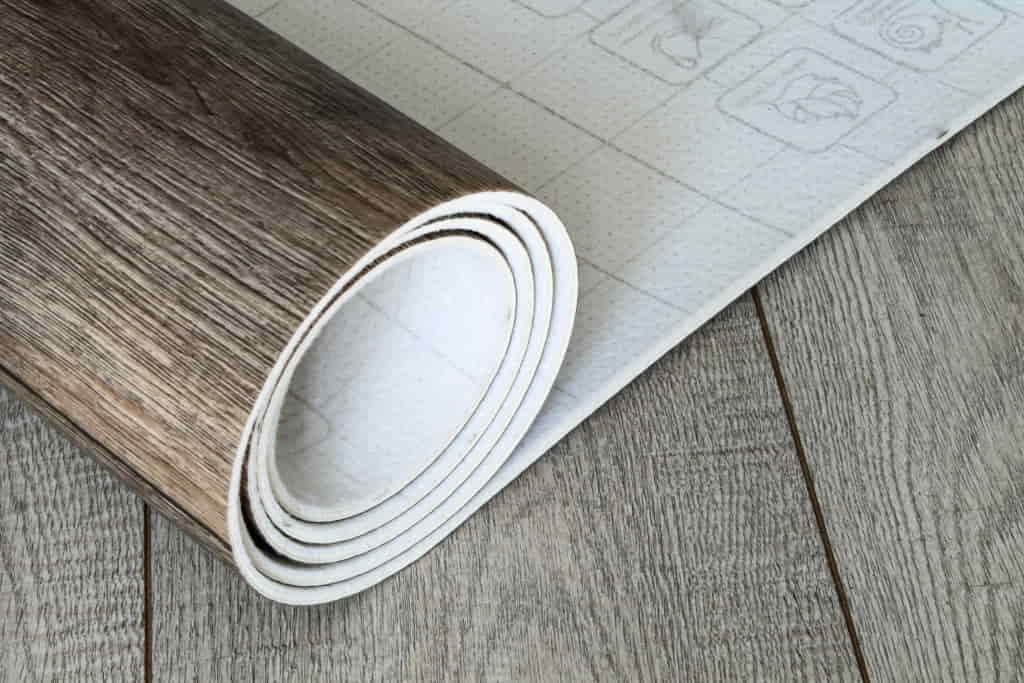 Outdoor flooring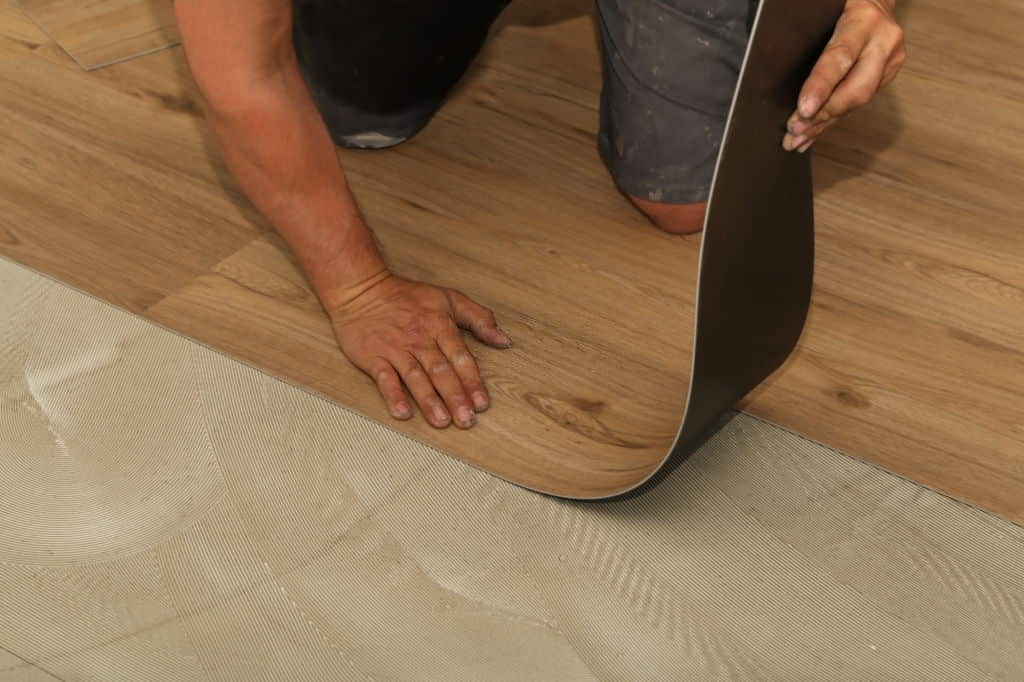 Outdoor flooring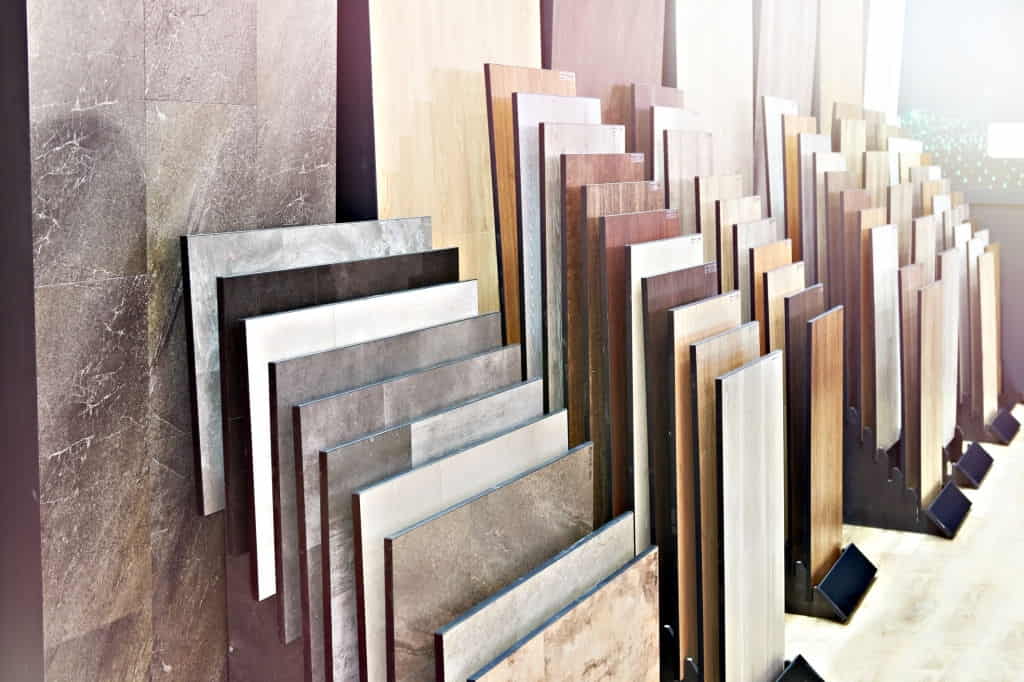 Outdoor flooring
Check Out Cons Of Vinyl Flooring
1. Discoloration
As I have already said, the floor is designed with a protective layer to save the floor from humidity & stains but that layer doesn't protect this floor from fading down. When this flooring comes in contact with solid & sturdy things like rubber, it'll ultimately lose its color.
A low-quality floor will go yellowish within a very less period of time. Moreover, if this flooring is in direct contact with sunlight even, then it loses its color. However, quality vinyl floors resists.
2. Damage From The Subfloor
For installing vinyl flooring you must have a smoother subfloor & It is actually installed by a perfect leveling of the subfloor. But in any case, if any of the areas are not smooth then this floor will be damaged. The soft texture of this flooring can be one flaw of the floor.
3. Difficult to Repair
If your vinyl floor is severely damaged then, it would be quite hard to repair this flooring option. Most important if you have a vinyl sheet installed as your flooring option then it can be repaired in any way.
Final Verdict!
Now that you know the pros and cons of vinyl flooring, it's time to make an informed decision on whether this flooring suits your place or not. For my recommendation, apart from these few cons, this flooring is an outstanding option if you want to add a value statement to your floor. So, you can go for this flooring and make your flooring inviting and elegant.