Your flooring and your heavy home appliances are essential for your living standard. Having an outstanding floor with an appealing look makes your home look fantastic and your home appliances are there to help you out with your daily routine.
But unfortunately, it happens most of the time that your floor gets damaged by putting large appliances on it. That's the reason people search for tricky solutions or tips to protect floors under large appliances.
Well, if this is the case with you too then reading this article will help you in getting yourself out of this situation. We'll discuss several possible solutions for protecting your floor.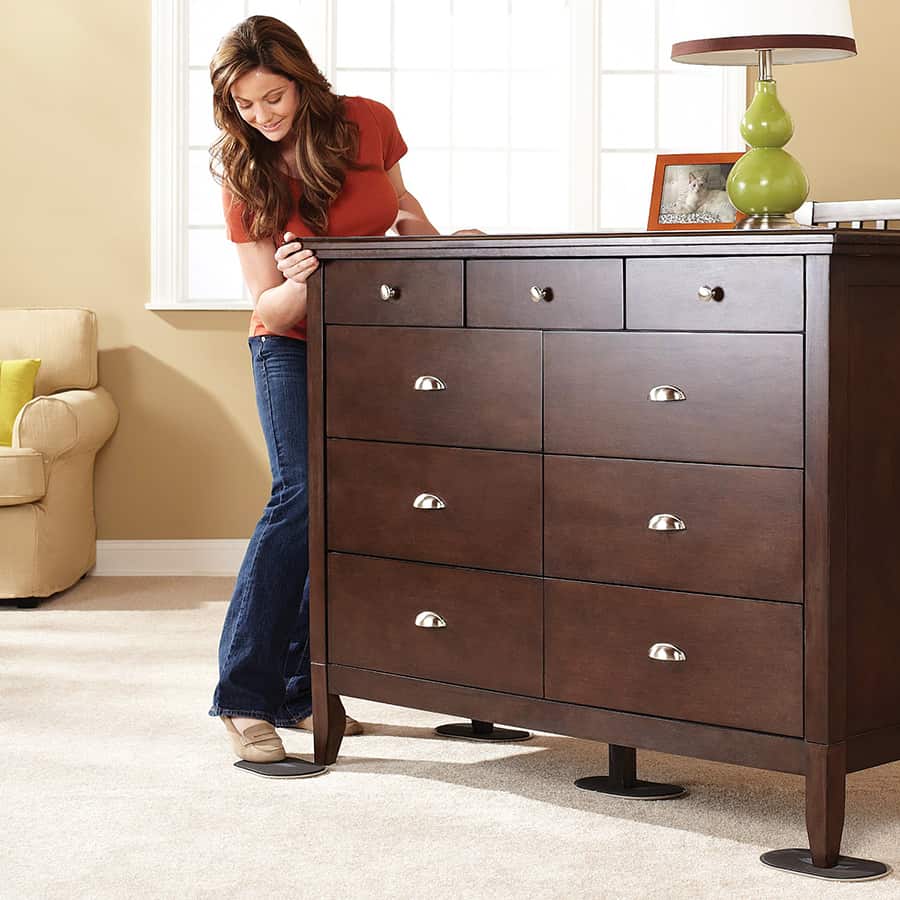 Look For The Solutions To Protect Floors Under Large Appliances
No matter if it's your fridge, washing machine, dryer, or any other heavy home appliance, it is a worthy and long-term investment that you have to use for many years to come. On the other hand, your kitchen or laundry room flooring will also be the worthiest investment and you have to keep both safe and long-lasting.
Heavy home appliances when placed on the floor for many years may cause dents or damage to the floor. Consider reading our precautionary measures to protect the floor under large appliances. Let's read!
1. Consider Extra Care When Installing Home Appliances
For most of your heavy appliances like the fridge, when installed in your home, you need to first know about the flooring protection. Don't consider dragging the fridge from the doorway to the kitchen.
We know it's quite heavy to pick it up, but either way, you can go for using a wheel dolly to move it. In Fact, ask the professional if they have a dolly, they should move your fridge with that. Don't forget to ask them about the damage-free installation.
2. Make Sure That You Place That Appliance On Smooth Floor Area
When placing your home appliances, consider checking that your floor is smooth or not. You must measure your floor to ensure that there are no irregularities or unevenness on the floor surface.
If you don't do this before placing your item then a small tilt can cause your appliance to move. This can cause scratches, dents, or scrapes on your floor.
3.Add Some Barrier Between Your Floor And Appliance
Placing an appliance discreetly on the floor may damage the ends of the appliances and definitely the floor. Regardless of your flooring option, your appliance may lose its balance or may move that can scrape the floor cover.
This is the effective and tried solution that when you keep some barrier between these two then there are chances that you succeeded in minimizing the chances of any damage.
You can go using a plywood stand or any other anti-resistant barrier that allows your appliances to avoid any resistance between the floor and the machine. Anti-vibration pads are one of the most effective solutions for this.
4. Keep Your Appliance In Good Condition
You may have experiences that if there is any issue or damage occurs in any appliance then it may cause the machine to get unstable and vibrate on the surface. Moreover, if there is a loose spring in your appliance that may cause any type of leakage, then it may have an effect on your floor.
In order to get rid of all these issues, you must keep checking your appliances and get them repaired as soon as possible. This way you can keep the chances of floor damage very low.
5. Consider Using Hard Surfaces To Place Your Appliances
Another way to avoid damaging your floor under large appliances is that you must place them on a hard surface. For the designated areas, you can go for tile or wooden flooring Dubai that is perfect for enduring heavyweight.
These floor types are designed with a hard material that resists scratches and dents. You can also use an added top layer of anti-scratch material on the floor.
6. Safely Clean The Floor Area Under Large Appliances
It is quite hard to clean the surface under large appliances. You can opt for using a long-handle mop or vacuum cleaner to clean the area under these items.
If you move your appliances again and again for cleaning then it'll surely damage your floor.
7. Cover The Legs Of Your Appliances
The most common damage that may happen to your floor is the scratches from the legs of the appliances. As they are made of some kind of hard material and when placed on the floor surface may scratch the upper layer of the floor.
So if you cover the legs of the appliances with PVC or Rubber covering it'll protect your floor.
In The End!
These are some common issues that everyone has to go through in their daily life. But every problem has a solution. With just a little effort and care, you can protect your flooring.
Our above-mentioned tips to protect floors under large appliances can really help you well if you consider following them will be a proper concern. Hope you liked the information and let us know in the comments if you find it helpful for you!