No matter if you are moving in or out, you must have to be very conscious while moving. Most of the time it happens, during a move you end up damaging your floor.
Moving is quite a hectic process and you have to tackle everything with proper care. It is really a challenging task and you'll definitely want to know about how to protect your floor during a move.
Well, we are there to list down the precautions that you need to consider while making a move( in or out). Read the article with keen interest to know about each step.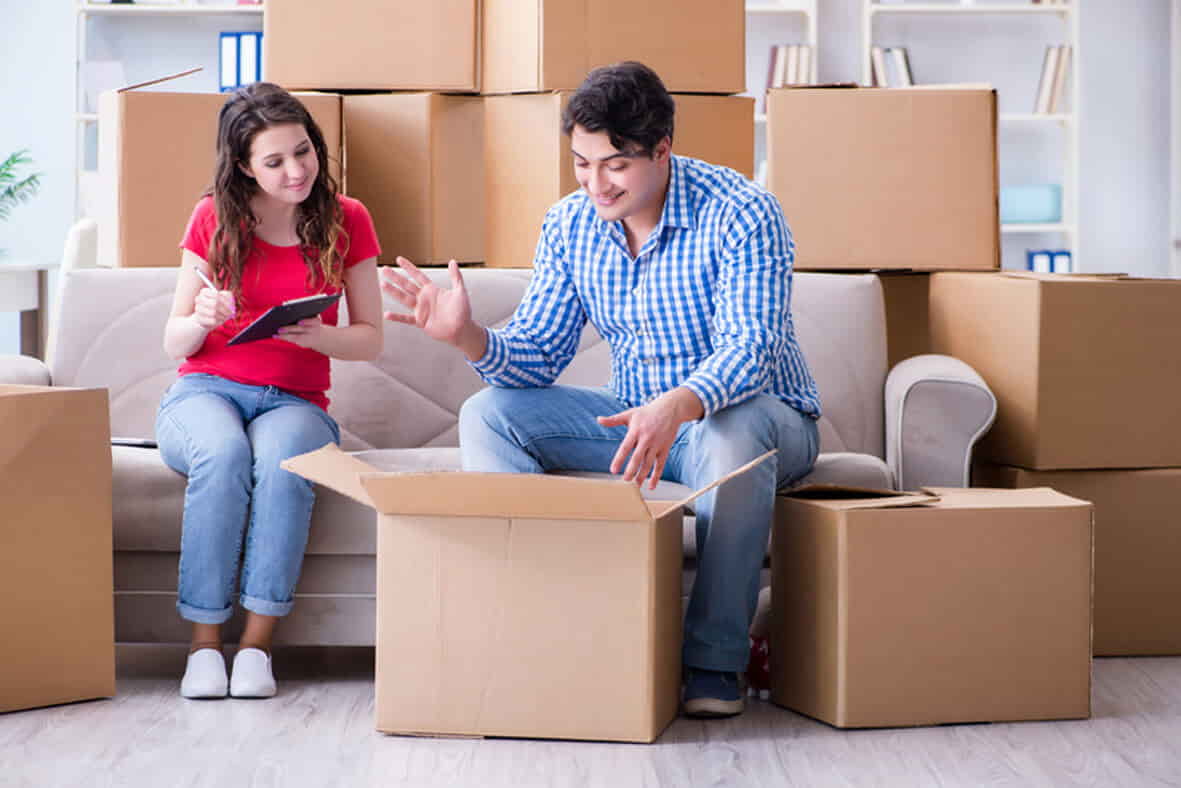 List Of Precautionary Measures To Follow During A Move
Everyone knows how crucial it is to protect your floors during a move. Considering it a common problem, we are here with the major protective measure or you may say safety techniques to follow during the move.
If you consider these precautions you'll surely prevent your floor from getting damaged. Let's dive in to know about the precautions.
1. To Pick Up Lighter Items On Your Own
We know it's quite hard to pick every single item of your home by yourself. But consider it and try picking up the lighter items by yourself. Moreover, if you try to drag any type of item like furniture or cupboard, it'll surely damage your floor covering.
It is highly suggested that the items that you pack in cardboard items you must consider covering those boxes with double tape. This will ensure floor safety from the hard items that may come out of the box during the move.
2. Consider The Safety Of The Items
While you are packing your home accessories to make a move, be very sure to cover each and every item with the perfect covering. Consider using high-quality cardboard boxes to pack. Make sure that these boxes can endure the weight of the item.
The most common reason for floor damage during the move is the dropping of several heavy items. If you pack them by keeping their safety in mind you'll surely save your floor & your product as well. It would be perfect to cover the whole box with double tape to ensure 100% safety.
3. Consider Taking Measurement Of The Furniture
You must be thinking about how measuring the large furniture items will help you to protect your floor during a move. Well, let us explain that in courses of moving, mostly movers try to pass through the bigger items from the tighter doorway or a corridor that ends up damaging your furniture as well as your floor.
If you take measurements before moving you'll find a proper way to move that item. You may unscrew the parts of the table, chair, cupboard, or bed to pack it for moving.
4. Must Use Furniture Sliders
The best way to move furniture or other heavy items is to use furniture sliders. This is one of the easiest ways to move your furniture and protect your floor from getting damaged.
While moving your heavy or large items, you just put them on the furniture slider and move them across the doorway to put them in the lorry. Considering this also helps you in making your move easier and also saves your floor.
Most moving companies have these furniture sliders, but if you are taking a move on your own and don't afford to have this. Then there is an alternate way you can use a full-size blanket to place your furniture item over it and then move it safely.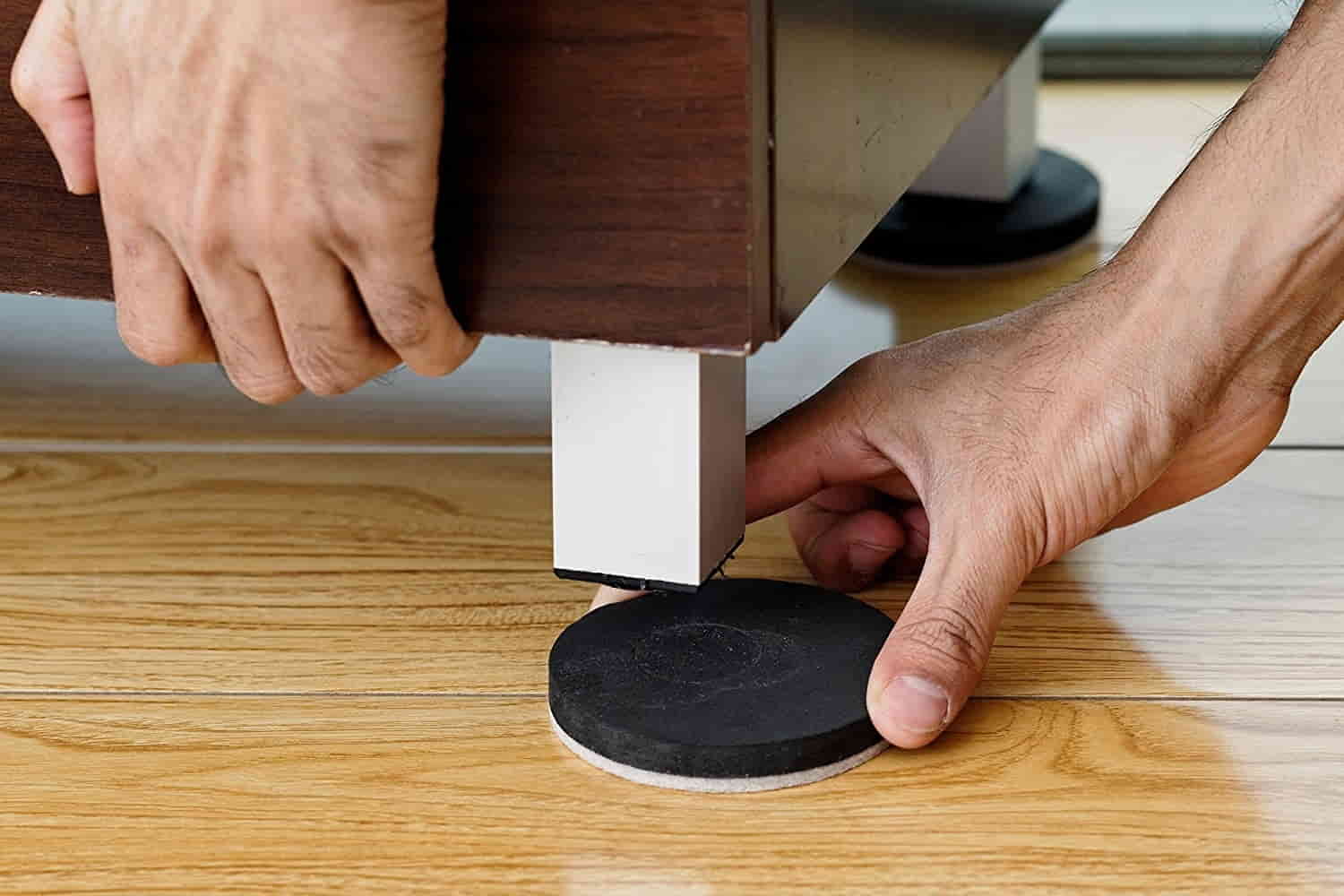 5. Use A Dolly With Rubber Wheels
So for your heavy electronic appliances that are quite harder to move, you can go for using a dolly with rubber wheels. This makes it easy to move these heavy appliances.
This is actually the perfect invention that makes a difference in the moving process, making you tension-free from any type of damage. Your floor and your appliances will be protected if that'll be moved with this.
6. Consider Placing Anti-slip Door Mats
Just to be a bit extra careful with your move, you can go for using doormats. This is actually not a hard and fast rule to put these mats but doing this will help you for sure.
If the weather condition is not good on your moving day and you & your moving team had to come in & out for picking up the items which will also take mud, water, other dust, and debris that'll also damage your floor.
In Fact, this can also let anybody slip due to water or moisture on the floor so if you place doormats everyone will enter with a clean foot leaving the dust on the doormat.
7. Consider Wearing Disposable Shoes / Shoe Cover
Just along with the doormats, you can consider using disposable shoes or shoe covers. These cheap shoe covers will help you move in harsh weather and keep your floor from getting damaged or dirty by outside dust and debris.
No matter, if you have hardwood,  vinyl, laminate Flooring Dubai, or carpet flooring, if you do care for your floor consider using these shoe covers.
8. Use Old Blankets Or Rugs
Here is another cheap and easy way to protect your floors during a move. Using old blankets or rugs for creating protective pathways. No matter which type of flooring you have, following this technique will protect your floor in two ways.
One of which is that your floor will be free from dust, debris & moisture and will remain clean even after moving. And another is that it provides your floor with delicate protection against scrapes, scratching, and dents. So for perfect floor protection consider placing these old blankets and rugs on your floor.
In The End!
So, related to the common issue " How to Protect Your Floors During a Move ", which is being faced by many of us, we have listed the most certain precautions.
These are easy and effective protective measures that can be used to protect any type of floor. So, with less effort, you can enjoy more benefits and have a safe and secure move!