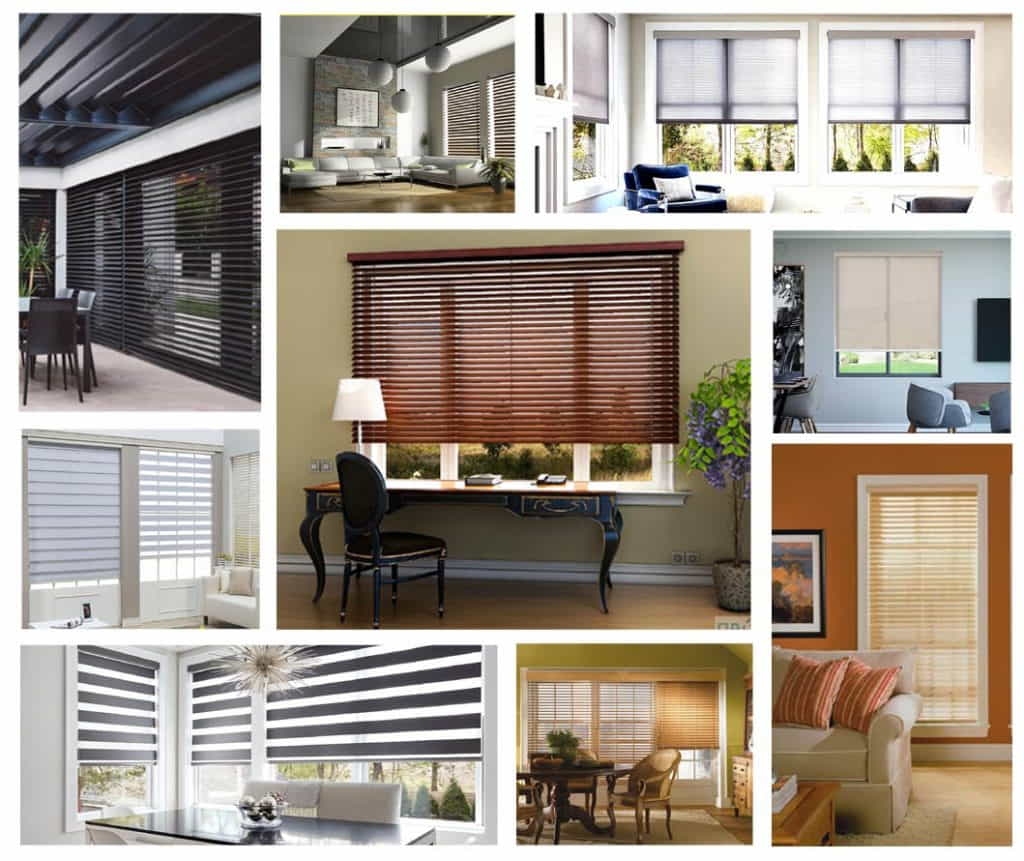 Versatile Collection Of Blinds Dubai
Blinds Dubai being the most versatile window dressing option are available in a highly exhaustive range.
With the advancement in technology, we have raised our standards of window treatments from manual to motorized and now with artificial intelligence. We stock the widest range of blinds that incorporate blinds with every functionality.
We have upgraded our showroom with a bundle of new blinds types and aims to assist our customers with all their designing needs.
For your blinds purchase you don't have to think, just step out and visit our blinds shop in Dubai to directly get assistance with your desirable blinds Dubai needs. Find your ideal blind collection for your home and upgrade the look!

The Classy And Contemporary Roman Blinds Dubai
Providing the perfect blockage of the sunlight, our premium Roman Blinds are the outstanding ones among all window solutions.
They've got a precise way of opening and closing and look impressive in both states. Their fine and smooth stacks give off a really engaging decorative effect and they can seamlessly blend into all decor settings.
You'll have a lot of fun exploring the nearly endless style and design motifs of Roman Blinds Dubai. They're extremely versatile and incredibly flexible as well, therefore an ideal choice for all window spaces.
They offer adequate light, privacy, temperature control, and all this, within a dazzling interior uplifting.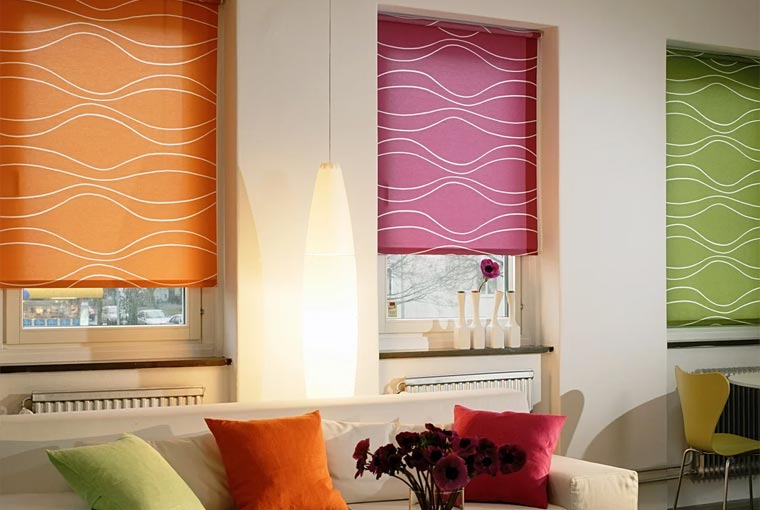 The Everlasting Perks Of Roller Blinds Dubai
Roller Blinds have their unique construction within fabric pieces wrapped around a casing.
They get fitted in the window frames and their movement is controlled via a pulling cord. These blinds are the most convenient ones to operate and come with great flexibility as another perk.
Roller Blinds are the highly durable versions of Made to Measure Blinds Dubai and the profiles of this ravishing window treatment go best for all spaces.
They have the tendency to create a seamless and truly harmonious blend with all the decorative themes and timelessly become the central beautifying ingredient within them. Plus, these are amazingly low-maintenance blinds with ease of installation and cleaning procedures.

The Timeless Beauty Of Wooden Blinds Dubai 
Featuring cord-pulley-system-driven horizontal slats, Wooden Blinds emerge as a great choice for an aesthetic addition to all homes.
Wooden Blinds are, by far, the best of all, for if you're looking forward to some energy-saving, as they aid a lot in lessening the overall energy consumption. These are undoubtedly the go-to blinds for significant cost-cutting of energy bills.
Wooden Blinds Dubai last incredibly long and offer the maximum levels of privacy. Their slats can be tilted so as to have the desired amount of natural light within the room and of course, can be closed if not wanted.
Besides, these blinds are the best way to bring about a delightful exotic vibe to your place and to complement all the wooden furniture, wood floorings and similar stuff.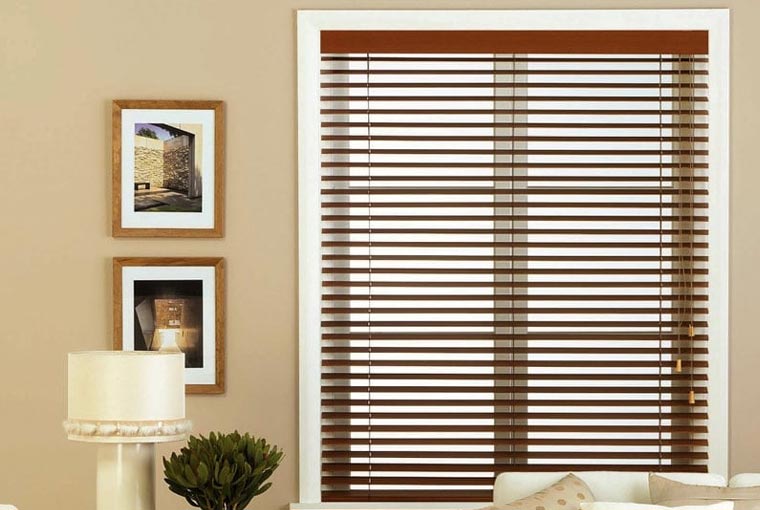 The Vintage Beauty Of Venetian Blinds Dubai
Venetian Blinds feature a structure somewhat similar to that of the wooden blinds and have an interesting history behind their unique name.
These blinds are known to originate all the way from Venice, Italy somewhere around 1794 and have been a greatly popular choice since then. These are the fairly budget-friendly and low-maintenance sort of window treatment, and therefore, very useful, too.
They look exceptionally classy and are always the best idea in order to have elegant ornamentation. And they aren't just remarkable regarding the apparent beauty but are awe-inspiringly favorable as well.
Their prime functionality lies within their infinite versatility as they can be an appealing part of any given decor scenario.
The Cost-effective Pros Of Vertical Blinds Dubai 
Vertical Blinds feature a very fine construction with fabric portions attached to sliding tracks. They appear to be extraordinarily attractive and offer a nice foundation to begin a contemporary décor.
They feature an appreciable versatility in the fabric options, mounting styles, and placement manners too, i.e vertical and horizontal.
With such remarkable flexibility, they can be easily paired with any interior design and they will look mind-blowing within all. Irrespective of the enchanting beauty, they're extremely convenient to maintain, without any bothersome maintenance procedures.
In most cases, all you need is a mere wiping off of the dust from these Vertical Blinds and they'll begin sparkling like the new ones, immediately.
Our Pro-Persons Are Ready To Install Your Blinds Dubai
We are your sincere partners, that's why we don't want you to roam around for any home improvement service. Get a bundle of all services under one roof. After the selection of your Blinds Dubai, you can also avail our incredible blinds installation services.
Our pro-persons are always ready to assist you with the perfect fixing and installation of blinds at an extremely affordable range. No matter which blinds category you are choosing, we are outfitted with the perfect and professional tools and techniques to get your blinds accurately installed.
We take care of every single process and install every inch with proper attention to detail. So, getting the fixing and installation services from us will rest your perfectly assured from any type of trouble. You can properly rely on us!
Place your order right now to get the best quality customized artificial grass carpet at your doorstep
Frequently Asked Question (FAQs)
The cost of blinds totally depends on the type, style, design, or size you choose. Each style, size & style has a variable price. Besides, it also depends on the quality of the blinds you're getting.
The most common issue that people face with blinds is the damaged chain. So, to fix the blind chain on your own you need to follow the steps mentioned below:
Roll up the blinds & take the brackets down.
Using a knife or flat-bladed screwdriver, take the chain drive out of the roller tube. ( be careful not to damage the fabric of the blinds)
Now both the broken chain ends are accessible to you. Take the joining link & click the ends of the chain together.
Stretch the chain to make sure that the link is reliable.
Pull the chain through the chain drive to make it reach the right position and then pull it through the tube.
Position the blinds again to check if they are working the right way.
Blind cords are likely to become a hazard for children and pets and if that is your concern, then it's best to stick to cordless window blinds such as motorized blinds or Venetian Blinds. Besides, you can also opt for the ones with shorter cords and try keeping them away from a child's accessible space.
Blackout blinds are known as the best light-blocking blinds. Designed with a thicker fabric, these blinds are known to be the most effective in terms of light and noise blocking and are also great at providing insulation.
When looking for privacy-protecting blinds, it's best to stick to heavier and thickly fabricated options like Blackout window blinds, Panel blinds or roller blinds, because such options are high-coverage and have impermeable structures to keep intrusion at bay.
Why Choose Us
Flooring Mats Dubai, is a well-known brand all across the UAE for offering quality services for home improvement. We stock each and every variety of premium quality Blinds Dubai for the perfect upgrade of your places. Considering your personal needs, and evaluating your interior décor, we also provide you with expert consultations in order to help you with your decision to choose blinds.
Our diversified portfolio comprises a number of high-end commercial and residential projects. So, if you need to get window blinds for your place that add value to it and best provide for all your requirements, then simply contact us and we shall offer you the best stuff!
For free consultation, fill the form below