Runner rugs are basically considered to be used in high-foot traffic areas. We know a runner rug is a need for every home. It doesn't really matter if you want to put the rug in the hallway, living room, bedroom, or any of the open areas in your home. Choosing a perfect place for a runner rug is very important.
This is because if you have decided the place for a runner rug it'll be quite easy for you to choose the perfect runner rug to completely complement the place. These rugs are not actually like the normal rugs that are wide and square footage but perfect for adding depth, beauty, and comfort to your space. These rugs are available in wide arrays of colors, designs, and sizes.
The basic thing that many people ask about these rugs is about the perfect place for runner rugs. Well, it's no science than to just identify the needs for a perfect pathway to add in different places of your home to give a nice visual appeal and with an added perk also secure your floor.
Checkout The List Of 5 Perfect Place For a Runner Rug
You can go for adding a runner rug anywhere in your house. These rugs Dubai are sure to add aesthetic appeal to your home. We don't specifically reserve ewe spaces in your home where you can place a runner rug, but this is the fact it may not be every space.
In this article, we are listing the major 5 perfect places for a runner rug that you may go for. However, with your creative expertise, you can choose to place a runner rug anywhere you want. Let's check out the major options.
1. Hallways & Entryways Can Be The Perfect Place For Runner Rugs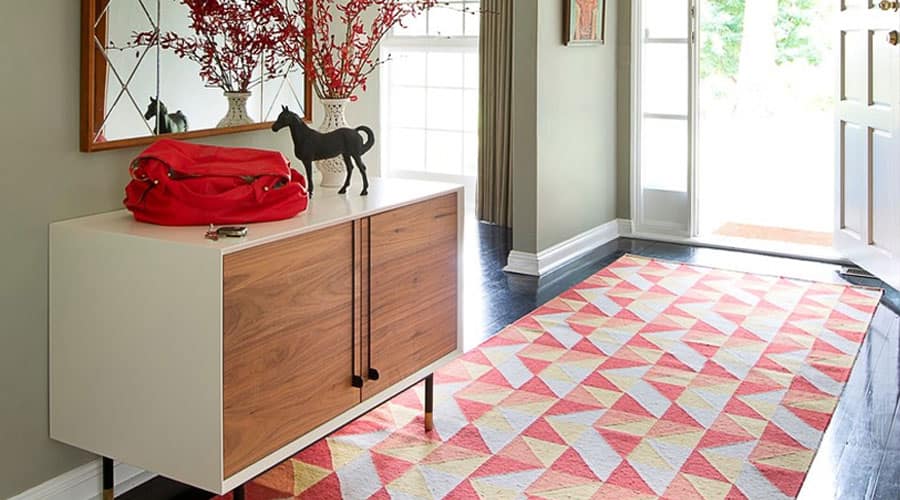 Runner rugs are most commonly used for hallways. This is because these rugs are perfect for heavy foot traffic. Hallways are considered as the most transitional areas in the home as these are places facing much of the traffic all over the day. Adding a runner rug will add a modern and stylish touch and also keep your floor safe and secure.
Adding a perfectly blending runner rug in your hallway can effectively add a unique touch to your space. In fact, just like your hallways, your entryways are another spot where a runner rug may be added. In an entryway, a rug serves both aesthetic and practical purposes. It assists in welcoming visitors and softening their underfoot.
It also serves in safeguarding your flooring as much as possible without having to cover them. A Persian Runner in an entryway may make a tiny space appear larger and more inviting. The best rug for these areas is a long rectangular one that is several inches narrower than the corridor.
2. Kitchen Runner Rugs Are Great To Use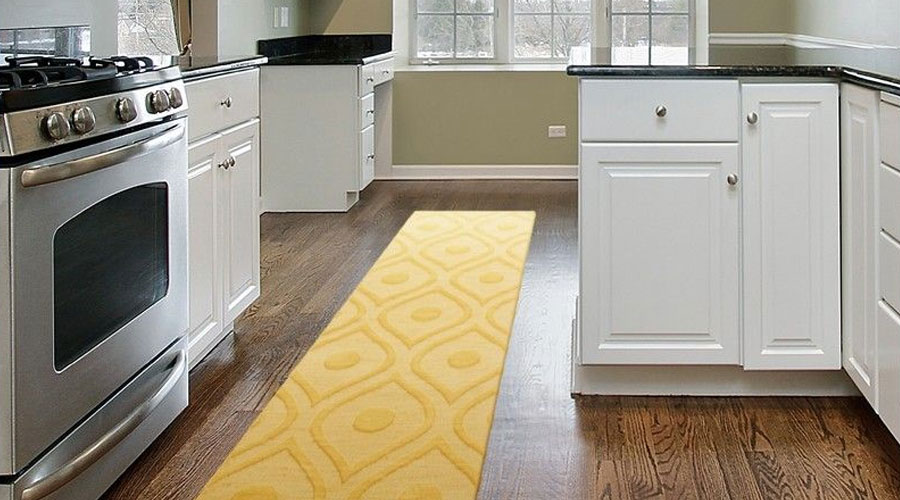 Kitchen runner rugs are really popular. A bright runner may help soften the harsh lines found in most kitchens while also adding color and character to the space. Place a runner between your cabinets and island and wait for the magic to happen. They're the ideal size and form for spanning those long, narrow stretches of exposed floor.
If your kitchen is lacking in color or design, the appropriate runner may quickly remedy the situation. A vibrant kitchen rug helps to brighten and accent a neutral or earthy-toned environment. Runner rugs come in a broad range of sizes, so you'll be able to choose one to fit either the tiniest floor space or the most unusually shaped floor space in your kitchen.
3. Bathroom Runner Rugs
The bathroom is an area that is frequently overlooked by visitors. This area, we believe, requires some much-needed attention. The Persian or Oriental Rug Runner is a great addition that enhances beauty and charm. There's no law that says a bathroom rug has to be made of terry cloth or that bathrooms can't be really individualized with appealing assortments.
The flooring is frequently composed of ceramic tiles or vinyl, and they are subjected to a great deal of wear. So why not add some color and design to the floor to make it more interesting? A large area rug that leads into the bathroom or one that is put in front of the sink is a fantastic choice. Runners are ideal for running the length of those double-sink vanities.
4. Bedroom Runner Rugs A Great & Worthy Addition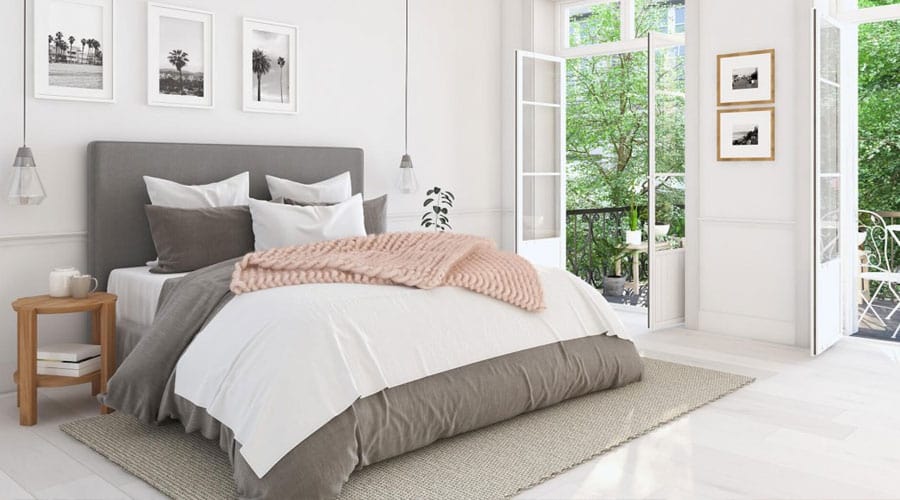 So, besides every other place, the master bedroom is a representation of your kingdom. It should reflect your own style and preferences. When it comes to finishing this area, a Persian rug will be the final piece of the jigsaw & complete the stunning look of your place. Bedrooms should be as pleasant as possible, therefore add runner rugs to increase the level of warmth.
Runners provide a soft landing for your feet in the morning, and their long, thin design makes them an excellent choice for usage on one or both sides of the bed. To complete the look, a runner might be placed at the foot of the bed.
5. Staircase Runner Rugs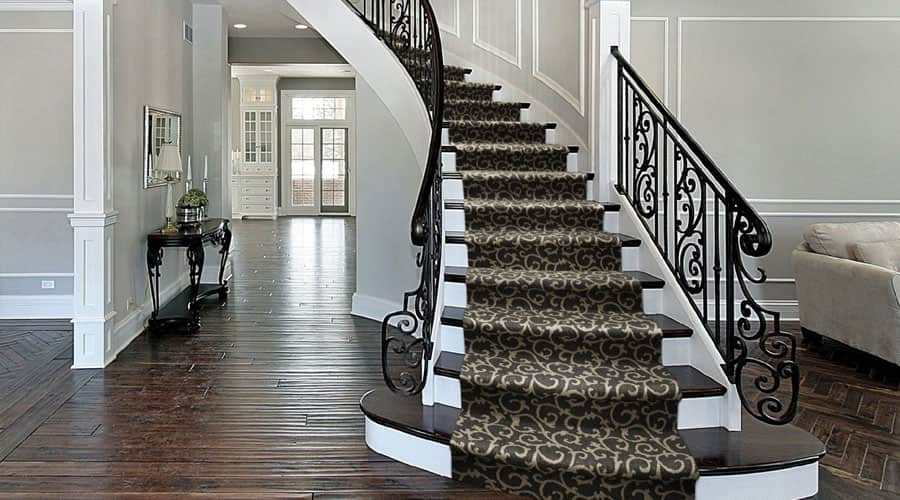 Hardwood stairs exude a sense of refinement and elegance. However, if you go about with socks or even bare feet, they might be slippery and dangerous for you. As a result, a runner rug for the stairs is a must to add.
It can bring a lot of flair to the room while also giving you the extra comfort and security you need. They can help avoid slips and falls, maintain the staircase, minimize noise, and create a striking statement all around.
The fact that stair runners are several times longer than they are wide is one of their most distinguishing characteristics. Before attempting to walk on the runner, make sure it is correctly fastened to the floor surface. A runner rug may be used on any stairway, no matter how large or tiny it is.
In The End!
The above-mentioned 5 perfect places for a runner rug are the most common. Considering your interior decor and the architectural structure of your house you can choose to put your desired runner rug in your home. No matter where you add your runner rug, they will surely enhance the look of your house & make it more appealing.