Laminate thickness is the distance that is measured in millimeters from the base to the top of the laminate board. Some laminate comes with a pad attached, it should not be included in measuring the thickness of the laminate.
Does The Thickness Of Laminate Matter?
Laminate flooring Dubai thickness is more important for the look and feels than durability. It affects durability but just not an important factor when choosing the thickness of the laminate. Because durability depends on the quality of the wear layer of flooring. The higher quality of the wear layer of the laminate, the more durable the floor will be.
The thickness of the laminate is related to the ability of a laminate floor to withstand the impact of a falling object or impact resistance. The thicker the board, the more resistant the floor becomes to fracture from a dropped object.
Which Thickness Of Laminate Flooring Is Best?
It is available in several thicknesses. Measured in millimeters it ranges from 7mm to 12mm and maybe more. With the increase of each millimeter, the price also goes up. If you are trying to find which thickness for your flooring is best, then you are reading the right article. Here we will tell you everything you need to know about the laminate thickness.
Let's Compare Some Thicknesses Of Laminate Flooring
1. 7mm Thick Laminate
This is slightly thicker laminate flooring for the normal home installation. If you want a low-cost thick laminate, then it is also the best flooring option. Also, when 7mm is installed over a smooth subfloor with the right type of underlayment, it performs better.
2. 8mm Thick Laminate
It is the most popular flooring option. It seems to be the best medium between thick and thin flooring options and provides great stability and sturdy. 8mm is best to hide the subfloor imperfection and also create a smooth flooring solution.
3. 10mm Thick Laminate
The 10mm thickness is very strong and feels like hardwood underfloor but it does not reduce the sound much. Also, If the area where the subfloor is not perfectly level, this thickness is perfect for these areas.
4. 12mm Thick Laminate Flooring
12mm is more impact resistance and their installation is more forgiving. It is also very sturdy and also hides imperfections too, so it is best to use in high-traffic or commercial areas. It does not absorb much sound, but having a 12mm thicker board helps to reduce the sound.
But if you find the laminate thicker than 12mm, it is not an accurate measurement, possibly including padding attached.
Laminated luxury floors
Laminate flooring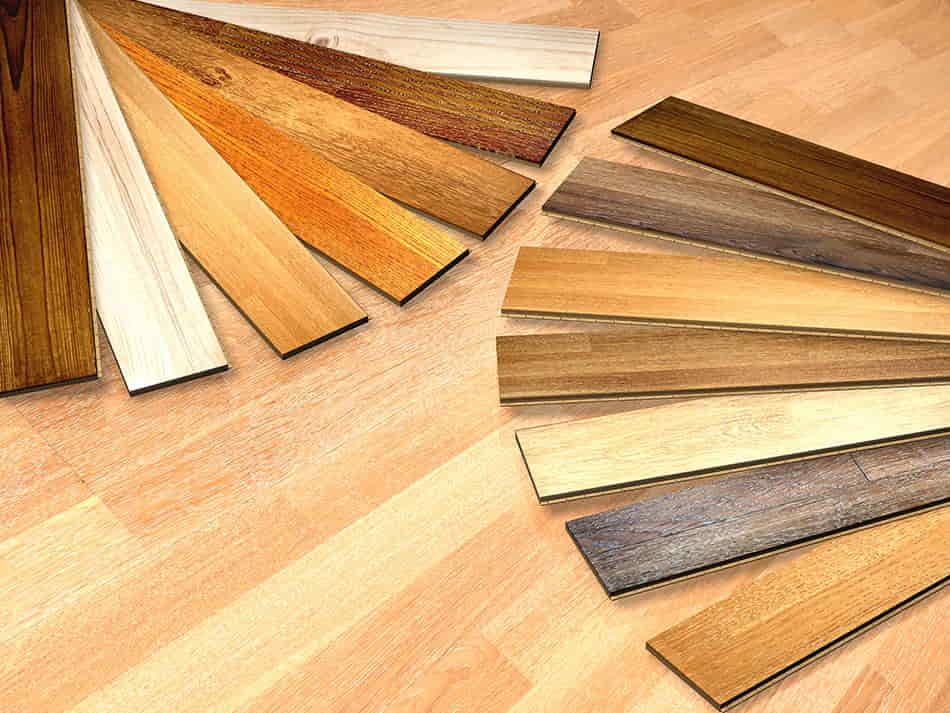 Laminate Floor
Usage Of Laminate Flooring
Many people install a laminate floor in both indoor or outdoor use to create a unique look. Below are some of the common uses of laminate flooring.
1. Homes
If you want to feel like hardwood underfoot and something more durable for pets and kids, the laminated floors are an excellent choice to use in homes. It is also resistant to scratches, dents, and stains and is easy to clean. Also, this flooring gives your home a warm and unique touch.
2. Offices
Many people use a these flooring in their offices to make them attractive for visitors or employees. Also, they're highly stained or scratch-resistant and durable which makes them perfect for offices that expect high foot traffic.
Laminate flooring is highly resistant to heat and moisture. You will enjoy working in a cool environment without having to worry about the temperature.
3. Outdoor Spaces
The interior of homes is not the only place where you can install flooring. You can also use it to enhance the beauty of your garden, porch, or swimming poolside areas. It gives your garden or porch areas a more welcoming atmosphere.
4. High-traffic Areas
These floors are made of compressed fibreboard, that is laminated on the top. This lamination on fiberboard makes it tough and durable for high foot traffic or commercial areas.
End Note!
When you choose the thickness of laminate flooring, you should first consider your budget. Because the thicker the laminate, the more it will cost you. Another factor to consider is the level of your subfloor or the level of noise that your flooring will produce.
If you have an uneven or old cracking subfloor, then 12mm or 10mm thickness is the best to hide these subfloors. If cost is a concern and you have a smooth subfloor, then 7mm or 8mm is best to meet your needs. So, select a laminate floor that is budget-friendly and suits your home floor.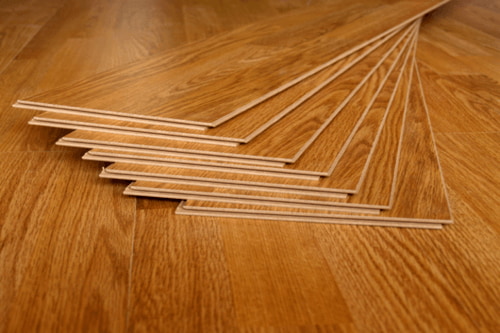 Laminated floor tiles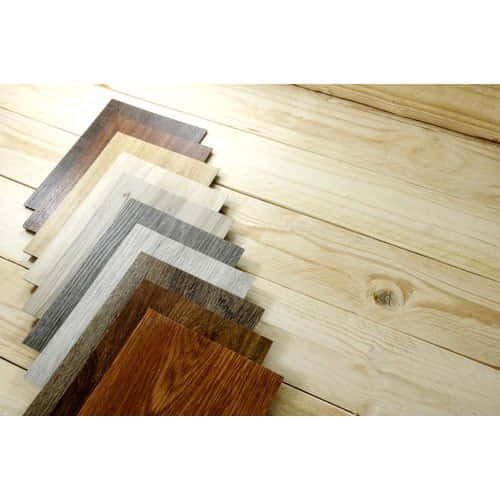 Laminated floor tiles
Laminated tiles
laminate wooden floors
parquet Floors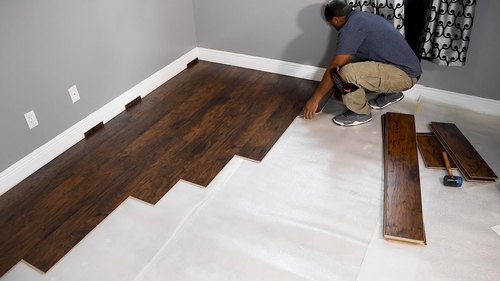 Laminates Floors tiles