An appealingly attractive rug can add a perfect sense of pleasure to your home. Current home decor interior designing themes do contain adding a rug to add a flair and inviting essence in the space. Well, this will not be wrong to say that rugs are perfect to connect the over interior designing assortment and make a space stunning.
All you need is to find the perfect blending rug that matches your interior and makes your place stand out. We know rugs are available in a variety of designs, styles, shapes, and sizes. Individually these rugs Dubai are made of different materials (fabrics) with supportive rubber backing. All the outstanding perks that you need to go through are the creases or folds in the rugs.
Whether you have got a new rug or take out the old rug that you have purchased to put in your living(maybe you are waiting for the right time or want to decorate your home first). Whatever your concerns are, the folds and creases in the rug ruin the attractive look of the rug. so, to avoid facing these types of issues further, we are here with an informative guide about " how to get folds out of rugs.".
Different Way To Get Folds Out Of Rugs
When you purchase a new rug from any store, you'll see that the rug will be in rolls or folds. This is because the professional retailers have to roll the rugs to load them properly to trucks or vans.
As this is quite a long process, the folds in the rug get permanent until you do anything to get rid of them. There is actually nothing to worry about because there are several effective & Easy methods that may follow to get folds out of rugs.
Reverse Fold Your Rug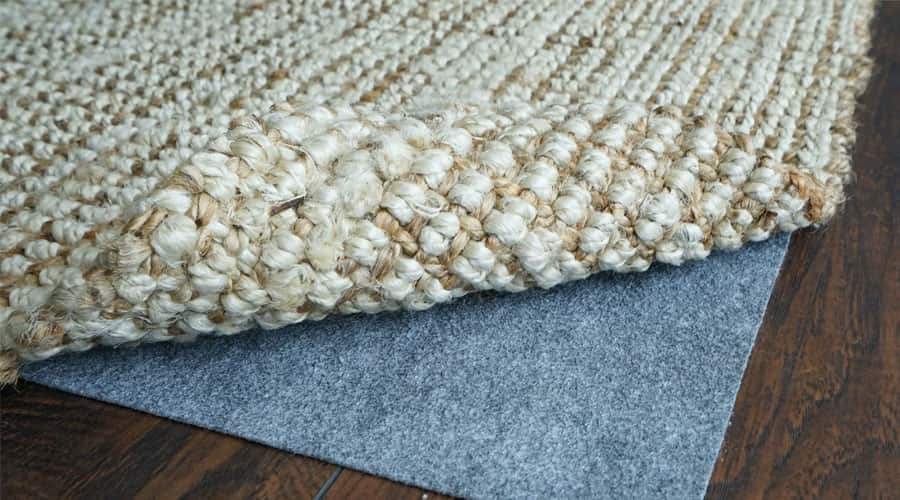 Like I have mentioned above, a new rug comes with creases & folds, so when you place that rug on your floor bump may form that doesn't look good to the eyes. The easiest method that you can follow is to reverse fold the rug tightly and then unroll it. Then again fold it tightly.
Consider doing this several times with even tight as much as you can, so that rug will stretch a bit and folds will fade out. But you need to be very careful while doing it because all the rugs are not manufactured with flexible backing and if you try to do it hard then you may end up damaging the backing. Do it with proper care.
Put Some Weights On Your Rug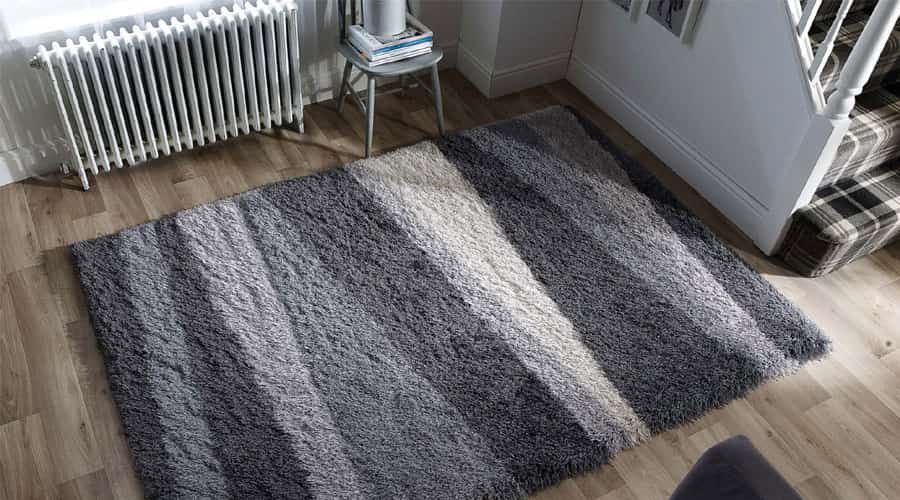 This could be another effective way that you can choose to go with. You may go for putting on some weight like books or other objects with considerable weight. You can consider applying this remedy over the crumpled areas with bumps and bounces.
The method would be quite easy, all you need to do is to stretch the fold and consider placing a weight over it. Make sure the weighing object must be plain & smooth. After putting on weight, leave your rug for a few days. Hopefully, the creases and folds will be removed.
But on the off chance, if there is still some, you can sprinkle water over the rug and put the weight back over it & then consider leaving it for more days. This is because some rugs are thin and need a bit more time to settle down. But once the creases are gone you'll have a stunning piece of rug in your home with perfect visual appeal.
Consider Carpet Stretcher And A Knee Kicker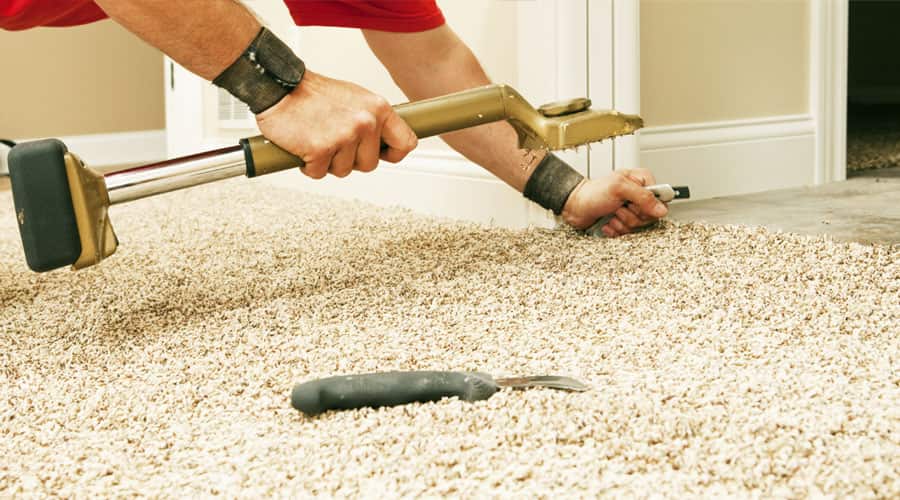 If the rug is not allowed to acclimate before installation or is not stretched correctly, it might develop creases, folds, or curls. It might also loosen and wrinkle as a result of high traffic.
If you don't take care of the wrinkles as soon as they appear, they'll get worse since shoes grip on the loose carpet more easily. Re-stretching the rug is part of the procedure here. You'll need to hire a carpet stretcher and a knee kicker to do this.
Put The Rug In The Sunlight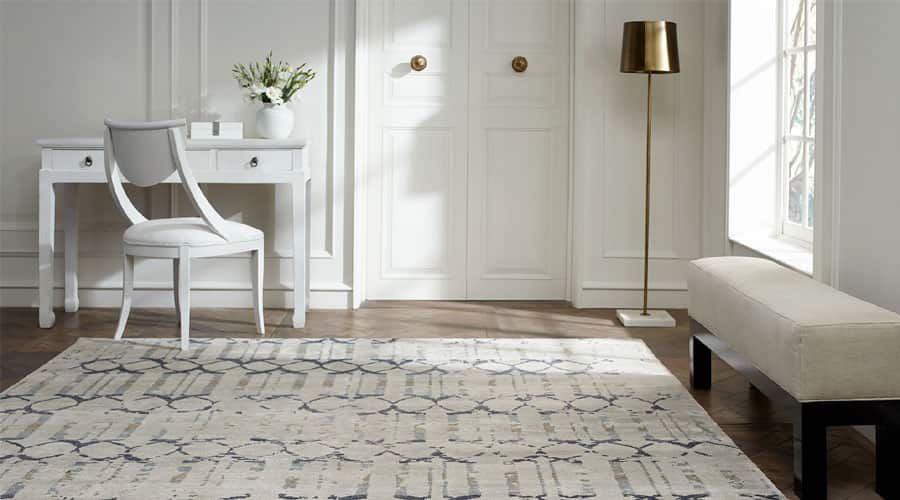 So, this is yet another option, that is actually much more effective and tension-free. Weather and the surrounding also affect how your rug behaves. This means sometimes if you just let the rug stay in sunlight for a few days, when the sun is on the highest peak of shine (70 – 80 degrees) this can work more effectively.
What you need to do is to lay the rug on your roof or lawn, wherever suits you and leave it until the last ray of sun. The heat from the sun will perfectly flatten the rug. But make sure not to do it for so long.
Use Rug Tape
To place the rug perfectly on your floor you can use rug tape. Applying rug tape to the ends of the rug will stretch the rug and help to remove folds. You can also put some pieces of rug tape under your rug that'll help your rugs not to skip from the place.
Iron Your Rug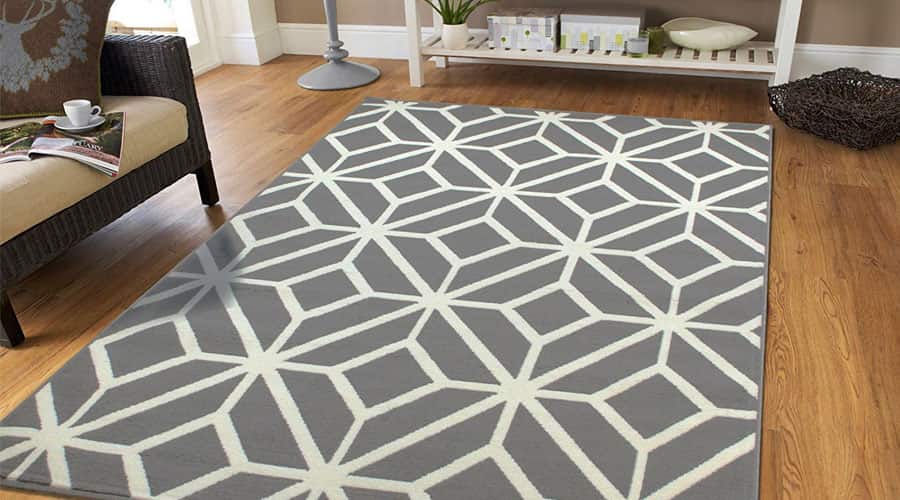 You can also iron your rug to get the folds out of rugs. For the most sturdy and stubborn creases, this method turns out to be the best. Just spray a few drops of water, take a towel, put it over the crease, or fold and iron it for 4,5 minutes. Make sure to iron with a bit of pressure on it. You can also go with using a steamer to get rid of the fold and creases.
In The End!
Folds, creases & wrinkles on rugs are normal to have, you can just get rid of them by using these easy techniques. The above-listed methods are easy and effective enough to get rid of folds and wrinkles easily with less effort. Follow these easy steps and get the perfect look of your rug to make your home look outstanding with your stunning rug!